Waters Edge Vacation Home
Come stay in our lovely vacation home with plenty of space. Enjoy your dinner with a view of the sun setting on the Mississippi River from the vacation home sunroom- right next to Waters Edge Marina and boat launch.
We have 1 and a half baths, a fully stocked kitchen includes full size refrigerator smaller stove, coffee pot, toaster, microwave and a smaller kitchen on the porch.
Things to Bring:
Coffee (we have a full size coffee pot)
Fishing poles
Swim suit/trunks
Life jackets
Beach towels
Camera
Sun screen
Bug spray
Renting with a minimum for 2 days at:
$ 25 fee for any check ins before noon.
$160 a day for 4 people or less
$10 for each additional guest
Our credit card processor adds the credit card fee to our guests bill, 3.25%. To avoid this charge, you can pay with cash.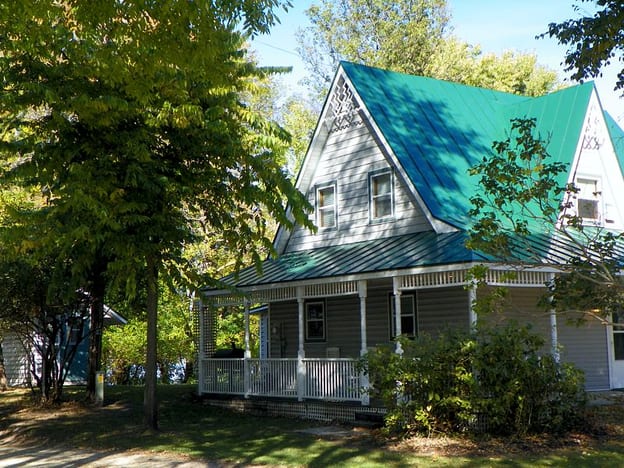 Smoke free Expanded Cable & Wifi.
Office Hours 7 am to 8 pm.
Arriving later than 8 pm, call for check in arrangements.
Check in 3 pm. Check out by 11 am.
48 hour notice for cancellation
Sorry No Pets Allowed.
Call to reserve your boat slip as we have a limited number of slips available.
Enjoy viewing wildlife, hiking trails, swimming, fishing, pedal boating, canoeing or kayaking (trolling motors only), volleyball, beach and campfires!
It's Easy To Book ONLINE!
Or call us for reservations: 608-457-2126
Our office hours are from 7:00 am to 8:00 pm daily.